Fans are just days away from the release of one of the most highly anticipated horror movies of 2019, Doctor Sleep. Based on the novel by Stephen King, Doctor Sleep is one of the most unique horror movies of the year. Though it is not a direct sequel, this horror film continues the story of Danny Torrance and his shine.
Doctor Sleep Deets
Plot: Fandango provides the synopsis for one of the deepest horror movies of 2019.
"40 years after his terrifying stay at the Overlook Hotel, Danny Torrance is still irrevocably scarred by the trauma he endured as a child. His hope to find peace is shattered when he encounters Abra, a courageous teenager with her own powerful extrasensory gift, known as the 'shine.' Instinctively recognizing that Dan shares her power, Abra has sought him out, desperate for his help against the merciless Rose the Hat and her followers, The True Knot, who feed off the shine of innocents in their quest for immortality."
Director/Screenwriter: Mike Flanagan
Rating: R (for disturbing shit, a bunch of blood and nudity (don't get too excited, it's not the good kind of nudity)
Runtime: 151 minutes that goes by smoothly
Cast: Ewan McGregor (Danny Torrance), Kyliegh Curran (Abra), Rebecca Ferguson (Rose the Hat) and Zahn McClarnon (Crow Daddy)
Mike Flanagan's Brilliant Juggling Act in Doctor Sleep
Mike Flanagan wrote and directed Doctor Sleep, and his horror resume boasts hit after hit, playing screenwriter and director for six of his seven feature-length films.
In fact, his catalog of horror movies is so impressive, they should be listed so fans can really let his talent sink in: Absentia, Oculus, Hush (the badass one shown on Netflix not the abysmal 1998 Gwyneth Paltrow thriller), Ouija: Origin of Evil (the only good Ouija movie), Gerald's Game (his first film based on a Stephen King novel), Before I Wake (the only one he didn't direct) and Doctor Sleep.
Perhaps, most impressively of all, Flanagan is the creator, director, screenwriter and executive producer of the greatest ghost story ever told, Netflix's original series The Haunting of Hill House.
So, with such a talented director creating a movie based on the work by the King of Horror himself, many genre fans had very high expectations. Flanagan not only met the expectations of many fans and critics, he surpassed them by brilliantly marrying The Shining book and the 1980 film in Doctor Sleep, not an easy feat.
As most avid horror fans know, though the overall theme is the same, there are some stark differences between the film version and Stephen King's Shining. The horror writer actually hated Stanley Kubrick's adaptation but appreciated the weak-ass mini-series because it was more loyal to his story. Horror fan boys and girls are seemingly split into two groups, those who like Kubrick's film and those who are only loyal to the book.
Regardless, the 1980 feature remains one of the best horror movies of all time. It seems that Mike Flanagan realized that if he wants Doctor Sleep to win over both audiences, he was going to have to create a feature that pleased both fans of King's book and Kubrick's movie. This might have been an insurmountable task for the average filmmaker but not for the man who created Hill House.
Flanagan does a masterful job of implementing anecdotes of the Shining and Sleep books with their cinematic counterparts. Doctor Sleep is both a nod to and a departure from The Shining. He did such a good job that even the King of Horror liked the film.
Regardless of where you stand on the 1980 horror flick and its source material, you will likely appreciate and enjoy how the talented filmmaker combines the two for some of Doctor Sleep's most pivotal moments.
Danny Ditches His Trike for a Bottle of Booze
The last time we saw Danny, he was leaving his ax-wielding father in his dust while he ran away safely out of the famed hedge maze. When your childhood involves exploring the Overlook Hotel on a trike while being traumatized by a bunch of ghosts and creepy twin girls—all while your dear old dad is trying to kill both you and your mom and there's some giant bear blowing another ghost, and your happy ending to the horror is your dad freezing to death—you're probably going to be fucked up.
When we first see adult Danny in Doctor Sleep two things are clear: he's not a fan of shaving and he traded in his trike for a bottle of booze. Like last year's Halloween, it's oddly refreshing to see trauma presented in a realistic manner in a horror sequel.
In contrast, in Scream 2, for example, while Sidney Prescott did seem sad at points, she did not resemble someone who was traumatized by watched all her friends get murdered in the previous film.
Like Laurie in Halloween, Dan is far from okay. Just as his father before him, the formerly red-white-and-blue wearing boy has become a full blown drunk. Though one can't blame him considering being shit-faced is the only break he gets from his shine.
We watch middle-age Dan find a path to sobriety, which of course allows his gift/curse to shine even brighter. This leads him to meeting Abra, psychically of course. Like the plot describes, they must team up to face a group of vampire-esque killers.
Instead of dawning fangs and sucking blood, The True Knot inhale the shine out of their victims, like a drug, while killing them slowly because it makes the essence more powerful. At first, Danny is a little hesitant to help his new friend, but his old friend Dick Halloran (convincingly played by Carl Lumbly) convinces him otherwise.
Wait a Tick, That's Not Jack Nicholson
There are points in the story where it flashes back to the whole Overlook ordeal. It's been 40 years, so of course a different set of actors portray the characters of young Danny, Jack and Wendy.
The first time they see Jack Torrance in Doctor Sleep, horror fans may find themselves paying more attention to how the new Jack looks in comparison to Nicholson's Jack rather than the scene itself. Though it takes some getting used to, overall, this works in the film and provides further insight into the story of The Shining.
A Grand Finale
It's no secret that the finale of Doctor Sleep is set at the same place the story began 40 years ago, the Overlook Hotel. Hearing the score of The Shining as adult Dan arrives at the ghostly manner certainly entices goosebumps.
It's beyond awesome to see the supernatural hotel back in action with Danny facing his fears, returning to the place that inflicted so much trauma on him and his family. The film completes in a fashion that leaves room for another installment, but it also ties up nicely as a one-off sequel as well.
Though casual horror fans may get scared, most avid fans will likely feel that Doctor Sleep does not provide any truly scary moments, but it does provide a few suspenseful scenes. It also utilizes humor more than its predecessor, though no one can really match Nicholson's sarcasm.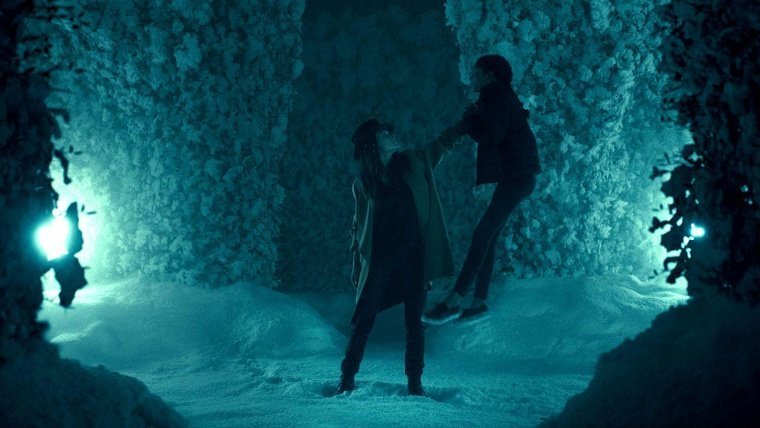 Flanagan's masterpiece also does a great job of tackling PTSD and the process of healing after going through trauma. Doctor Sleep reminds us that through hard work and with the help of friends, overcoming trauma and healing ourselves from the past is possible.
Where the The Shining left viewers on a dark note with a very hopeless (and confused) feeling, Doctor Sleep finishes with a very bright and hopeful tone. It also answers the question of why Jack Torrance was in the photograph at the end of Kubrick's film, which is worth the watch alone.
With brilliant directing and performances and a strong, original story, Doctor Sleep is not only one of the best horror movies of 2019, it's perhaps the best one of the last decade.